0 Digital Menu using QR Code Post COVID-19
by

Administrator

04-08-2021
Your vote is:
0.00 of 0 votes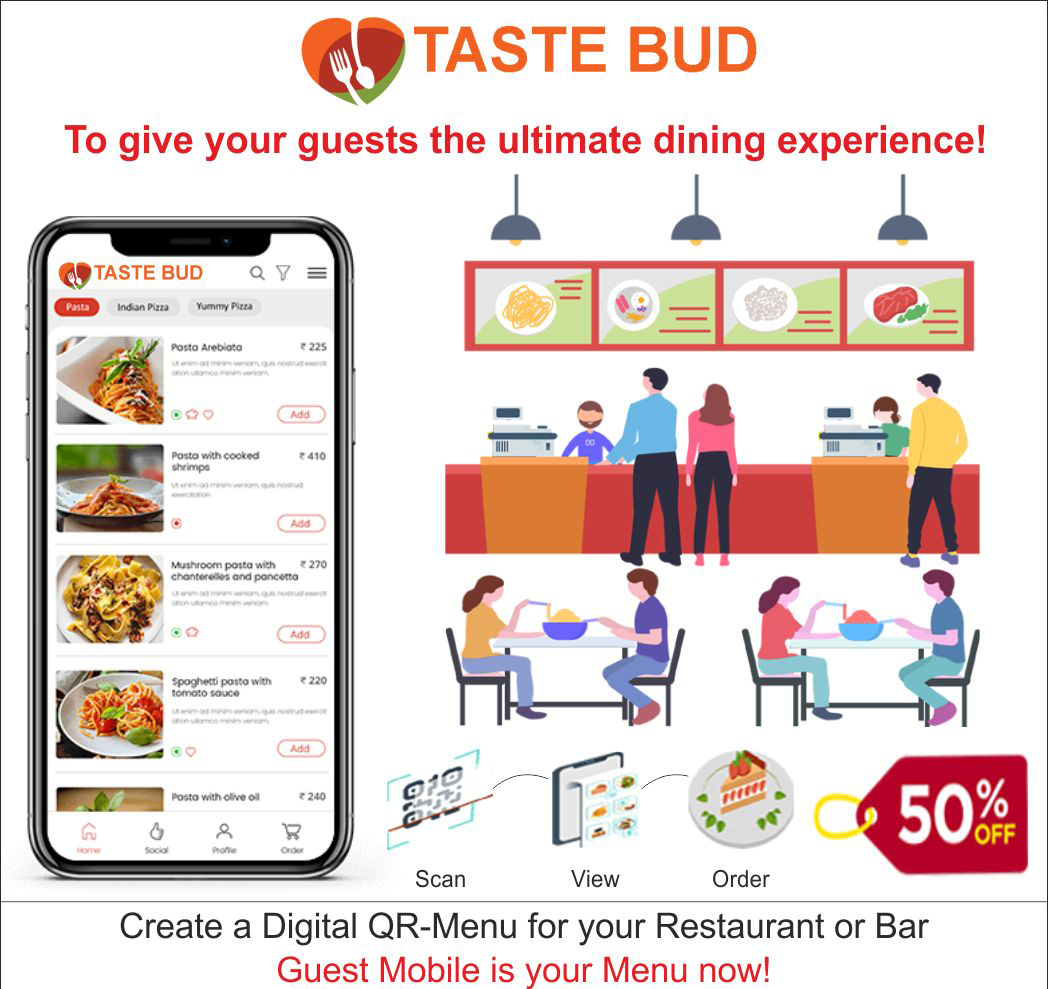 QR CODE
QR Code means a Quick Response which a code through this you can further process. QR code is basically used for doing the payments and other various things. QR Code means a code that is a trademark for a matrix barcode; it may be a 2-dimensional barcode or others. A QR Codes mainly consist of different types of encrypted data like numeric, alphanumeric & bytes. As we all know QR Code is consists of information or data for locator, identifier, and tacking the website or application.
Need for Digital QR Code
As we all know presently we are in the era of the pandemic of COVID -19. We all are facing this pandemic situation. In this pandemic situation, what is most important for us is our hygiene and our safety. As we all know these viruses spread due to germs or contact of human beings. For this, there are various other options that are how we protect ourselves. As we start going to restaurants, used cabs for traveling, go to cafes and other places. We need to be safe in another place. For that, we need to create digital menus for restaurants and for cafes and other places too.
Implementation of QR Code for Menu in restaurants
As we all know after the unlock people start going to visit malls, cafés, and restraints for entertainment. But due to this pandemic, COVID-19.we didn't take care of our hygiene.QR Code menus are digital menus that help to order is diners through mobile phones by scanning the QR Code. As the restaurants will reopen after the COVID-19 lockdown, there are many restaurants that are implementing the digital menu for the safety of the human being. And this also helps to reduce the wastage of the paper. This disposable menu helps people in various ways.
Select a dynamic QR code generator
You can select the type of campaign you want to create with the QR code
You can also add the logo of your brand and also customize the QR code with your brand name.
Before using this QR Code on your various purposes, you have to do proper testing for that. So for this download the QR Code and test yourself.
You can also track the number of scans and analyse results on the basis of QR Code Campaign Scanning.
Update your campaigns linked to the QR code based on the scan results
You can also enable mobile ordering with the scan of a QR code; this will help you in the service of the food.
Place the QR Code menu on your restaurant windows and doors
QR CODE Campaign Help to boost Restaurants Business
QR code campaigns helps to boost the restaurants through a various campaign like time of the day
QR code campaigns also based on the day of the week
We also make some QR Coe Campaign for the Festive seasons
QR Code campaign should be based on the offers for a limited period and some surprises too.
Conclusion
QR code is used for various purposes and in various services. If you want to register yourself or generate a QR code please visit this link www.tasbu.com